Water Damage and the different Types of Water
7/6/2018 (Permalink)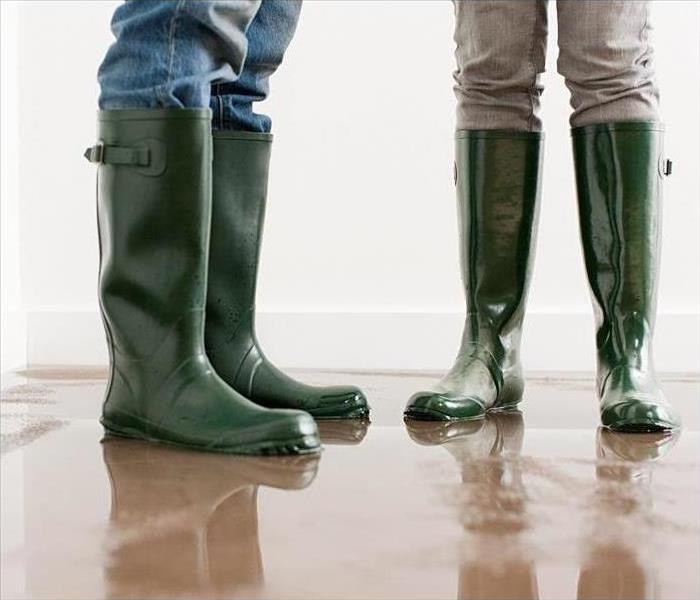 When water floods your home, how do you know if it is safe to clean up on your own? This is the question thousands of homeowners ask themselves every year after waters spreads its way across the floor of the property and causes water damage. To help answer the question, the Institute of Inspection Cleaning and Restoration Certification (IICRC) has categorized contaminated water levels into three degrees of danger.
Category 1: This water is generally deemed harmless to humans and can frequently be cleaned up by the homeowner if caught before the water level gets to more than an inch or two.
Category 2: Clean water (category 1) that sits for more than 24 hours can move into category 2 because it is then considered contaminated water. Other ways this water can become contaminated include coming in contact with the following household items: Grease, Food, Bleach, Cleaning supplies. Because category two liquid is unsafe, it should be handled by a specially trained water restoration team.
Category 3: This water is classified as grossly unsafe and extreme caution should be used when encountering the liquid. This type of unclean water is often filled with fecal matter, dangerous chemicals, and toxic materials. Natural disasters, overflowing rivers, and sewage backups can flood your home with this unhealthy type of liquid.
Flood waters can be frustrating to deal with, and the uncertainty of knowing what type of water you are standing in can be frightening. With the IICRC's list, you can feel more secure in dealing with different types of contaminated water in Alexandria, Pineville, Ball, Marksville or Natchitoches.
For more on Alexandria click here.
For more on Pineville click here.
For more on Marksville click here.
For more on Natchitoches click here.